Mentoring, Coaching and Success Principles
One of the questions I get all the time is "Can you mentor me?"
It's a great question to ask because mentoring is a powerful tool that helps people navigate the steps to reach their personal and professional goals. I have yet to meet a successful person that doesn't have at least one mentor - and many people I know have more than one.
Mentors are there to educate, encourage, inspire, motivate and to be an active part in discovering the solutions you need to make significant advances in bringing your visions to life. But the unfortunate truth is that it's impossible for me to say "yes" to all the requests.
Between my radio show, talk show, hosting Family Feud, working with the Steve and Marjorie Harvey Foundation and spending quality time with my family, my time is extremely limited. So I wanted to create a solution where I could share some of the powerful lessons I've learned over the years in a way that would allow you to tap into the success concepts and principles that have helped me achieve my goals.
That's What My Mentor Moments Program is All About
I sat down with my Act Like A Success Team and shared 16 powerful success principles with them that have guided me over the years. The entire session was recorded - and now you have the chance to be a fly on the wall!
Whether you are pursuing new goals in your career, finances, relationships or wellness, you'll be able to take each of these principles and see an immediate correlation to your own situation or circumstance and see how it can make a positive difference for you.
Are you feeling in a rut - going through the motions of your day-to-day life and need a spark of inspiration and motivation?
Are you ready to pursue your gift and passions - but not sure what elements you need to put in place?
Do you feel as if you need some direction to move forward?
Have you tried to figure it all out on your own and now what some real guidance?
Have you been wondering how other accomplished people have gotten where they are?
Are you willing to do the work necessary to make your vision a reality but not sure what it looks like?
If you answered "yes" to any of these questions - I'd love to help you get the solutions you need.
Learn the Major Concepts I've Used to Reach New Levels of Success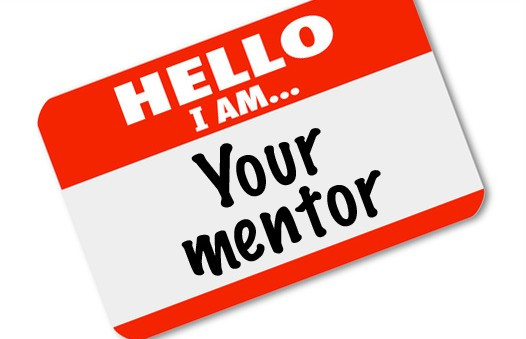 The day I sat down with my team, I took some time to reflect on all that I had been through. Making so little money that I lived in my car and reached the point of wanting to give up.
I thought about what kept me going as my comedy took off and I got my own television and radio show, only to have both cancelled within weeks of each other. I reminisced about the ups and downs, the wins and losses, the personal and professional lows and the extraordinary highs. And through it all, these 16 concepts were crucial.
And I want to share them with you.
I'm inviting you to go on a journey with me. Over the 16 weeks, you'll gain fresh insight into your current situation and circumstances and by applying what you learn, see positive changes as you work on your aspirations and goals. And I'll be with you every step of the way.
Your 16 Week Mentor Moments Video Course includes:
Weekly Video Lesson: I share my thoughts, insights and stories on a specific success concept.
Weekly Reflection: This shows you how to apply the success concept to your specific situation.
Weekly Power Step: Take one action each week that moves you closer to your goals.
Weekly Mantra - A reminder affirmation for you to use throughout the week.
Here are the success concepts we'll explore together:

Week 1: Dream
Week 2: Gift
Week 3: Purpose
Week 4: Faith
Week 5: Integrity
Week 6: Confidence
Week 7: Forgiveness
Week 8: Wealth
Week 9: Leadership
Week 10: Loyalty
Week 11: People
Week 12: Love
Week 13: Power
Week 14: Joy
Week 15: Respect
Week 16: Values
During our time together, you'll learn:
Why it's important to discover your gift and how to do it.
How to add more joy, love and fulfillment to your daily living.
How clarity of your values plays a major role in your success.
Leadership qualities that help you get ahead.
What to do when you experience setbacks, challenges and failures.
Are you ready to mentor with me?
It's easy to get started. This mentor program is delivered to you online, which means you can access it from anywhere on any device. You can use your desktop, laptop, tablet or smart phone - anytime.
Once you enroll, you'll receive a special login and passcode that will allow you to access week 1. Each week, you'll receive a new video lesson, along with the reflection, power step and mantra.
Don't worry if you get a little busy, you'll be able to access your current and past video lessons anytime you need to.
I wish I could personally respond to each and every email, letter and call we receive, but it's just not possible. I wish I had the time to give each person the advice, support and strategies they needed individually. This video course is the next best thing.
I pour my heart and soul into sharing these success concepts and I know that when you apply what you learn in the course, you'll experience a real change that moves you closer to your big goals and dreams. There's no telling what you can accomplish when you apply these lessons to your life.
Many mentoring and coaching programs could cost hundreds, even thousands, of dollars, and you can gain the practical tools to move to your next level of success by enrolling in this program for the special introductory investment of only $49.
So what are you waiting for? Now is the time to take action and get what you need to design the life you want. Let me mentor you through the process and let's move you to your next level of success.